MANGALURU, NOV 14: In a heartening display of compassion and commitment, Most Rev. Dr. Peter Paul Saldanha, Bishop of Mangalore, embarked on a visit to assess the progress of the CODP Golden Jubilee Diocesan Housing Project. This initiative, launched in celebration of the Golden Jubilee of CODP, a prominent Diocesan NGO renowned for its charitable and social service endeavours, has made significant strides in providing housing solutions to those in need.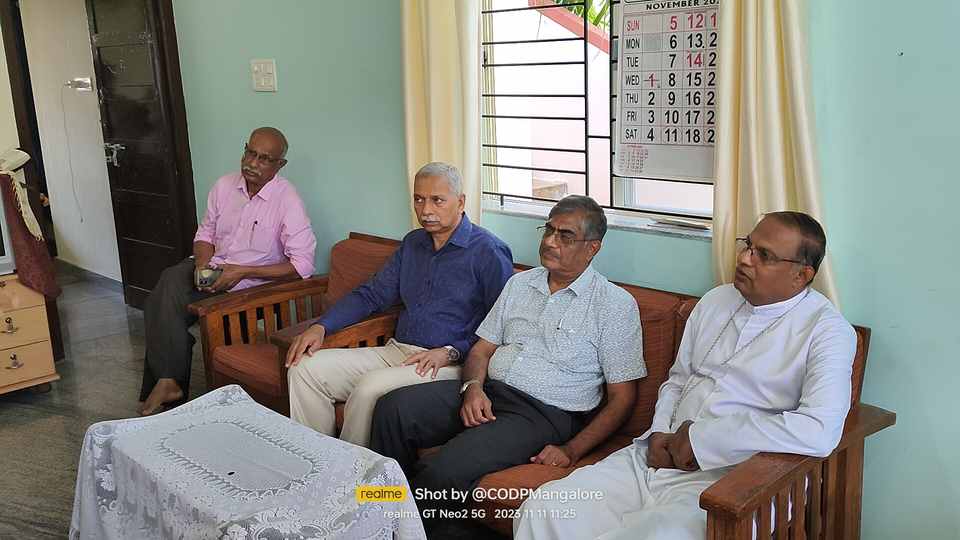 Scheduled on Saturday, November 11, 2023, Bishop Saldanha toured the homes of beneficiaries to witness firsthand the positive impact of the housing scheme. The project, strategically planned to coincide with CODP's Golden Jubilee in 2024, has garnered support from various contributors. Mr Michael D Souza, an NRI philanthropist, stands out as a leading donor.
During the Bishop's visit, the community celebrated the completion of 8 new houses and the renovation of 20 existing homes, all accomplished within 5 months. The Bishop expressed his satisfaction with the remarkable progress, noting that over 1 crore rupees have been donated for the project, a testament to the collective efforts of CODP, generous donors, and the benevolence of Mr Michael D Souza.
In a poignant moment, Bishop Saldanha engaged with the families, offering prayers and sharing in the joy of their newfound homes. Members of the beneficiary families recounted their journey, highlighting the challenges faced in securing land documents and expressing gratitude for the unwavering support received from the community. Mr Steven Pinto, Mr Oswald, Mr Joe Coelho, and Mrs Irine Rebello were present.
The bishop's visit was overseen by Fr Vincent D Souza, Secretary, CODP, who ensured the seamless coordination and follow-up of the visit. The team visited the homes of beneficiaries, including Leena Lobo of Kulur, Rebecca Saldanha, Swibert Sudhir, Jossy Cutinha of Paldane Parish, and Emilda Saldanha of Derebail Parish, showcasing the tangible impact of the CODP Golden Jubilee Diocesan Housing Project.