MANGALORE: MARCH 30: With the spirit of Unum Presbyterium, the body of priests who exercise pastoral offices in the parishes and in the institutions of the Diocese of Mangalore gathered for an annual Pastoral Consultation on Thursday, March 30, 2023 at St Antony's Charity Institution, Jeppu, Mangalore
Report & Pics by Fr Anil Fernandes
As many as 230 priests, both diocesan and religious priests serving in the diocese of Mangalore, gathered around the diocesan authority, the bishop, vicar general, chancellor and financial administrator to discuss a few issues raised by every deanery.
Most Rev. Dr Peter Paul Saldnaha, bishop of Mangalore said, "It is a day to come together to meet and greet every priest of the diocese. This consultation will guide all of us to collaborate and participate within the diocese for a more fruitful ministry."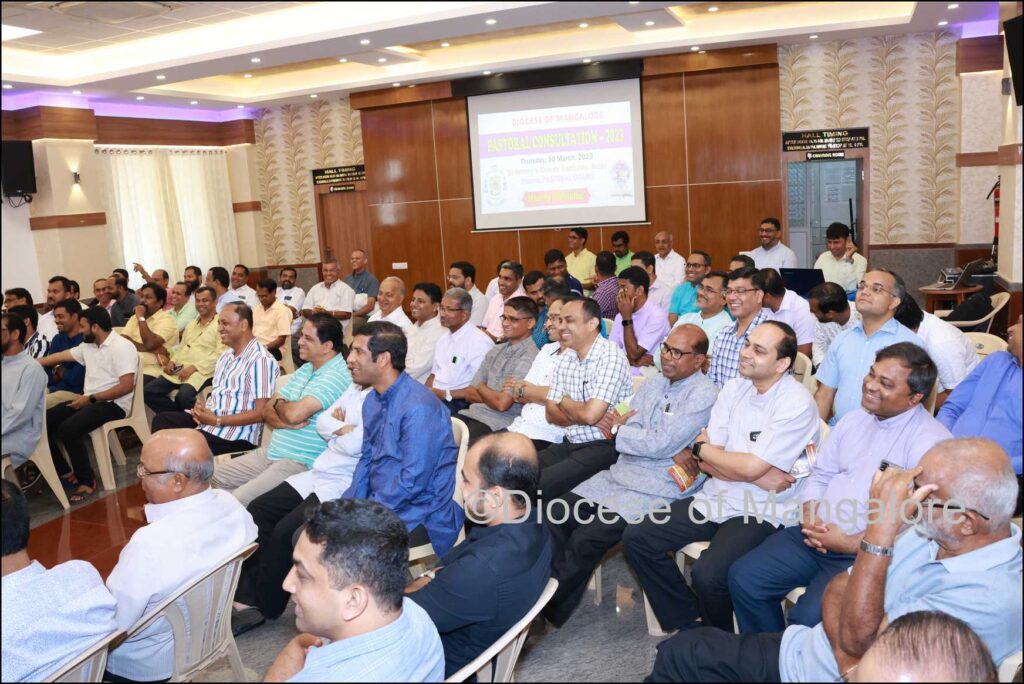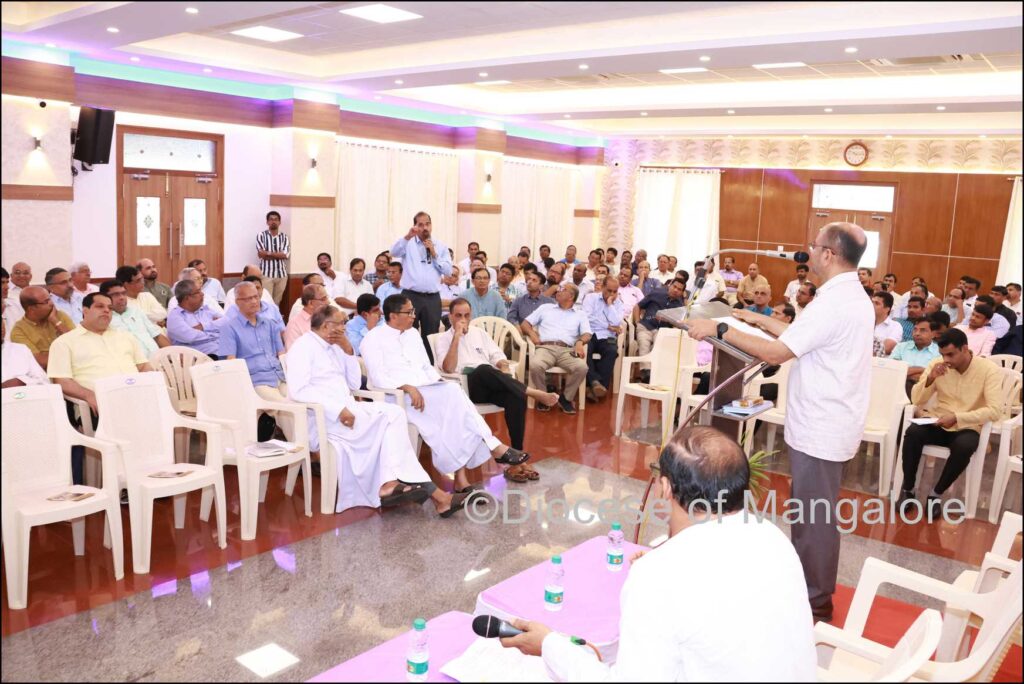 This year, the focus of the pastoral consultation was on pastoral issues. In the first session Liturgical, Pastoral and Canonical issues were discussed. Rev. Fr Basil Vas, Parish Priest, Madanthyar presented the issues. Rev. Dr Victor George, Chancellor responded to the questions and clarified the doubts.
In the second session, the issues concerning administration and related topics were discussed. Rev. Fr Paul Sequeira, Parish Priest, Varkady presented the issues. Msgr Very Rev. Maxim Noronha, Vicar General and Fr Vijay Lobo, Diocesan Financial Administrator responded to the issues and queries. 
Senior Priests Rev. Dr William Barboza and Rev. Fr Norbert Lobo, who celebrated their golden jubilee of their priestly ordination were felicitated by the bishop and other dignitaries.